ADT Terms & Conditions
$99.00 Customer Installation Charge. 36-Month Monitoring Agreement required at $36.99 per month ($1,331.64), 24-Month Monitoring Agreement required at $36.99 ($887.76) for California, including Quality Service Plan (QSP). Form of payment must be by credit card or electronic charge to your checking or savings account. Offer applies to homeowners only. Local permit fees may be required. Satisfactory credit history required. Certain restrictions may apply. Offer valid for new ADT Authorized Premier Provider customers only and not on purchases from ADT LLC. Other rate plans available. Cannot be combined with any other offer.
By clicking, I consent to Protect Your Home's use of automated dialing technology, prerecorded/artificial voice, email, or text messaging to contact me for marketing purpose at the phone number and email provided. I understand consent is not required to purchase. CA Residents: Do Not Sell My Personal Information. Click Here
Licenses:AL-17-1104, AZ-ROC217517, AR-2008-0014, CA-ACO6320, CT-ELC.0193944-L5, DE-07-212, FL-EC13003427, DC-602513000006, GA-LVA205395, ID-ELE-SC-39312, IL-127.001042, IN-City of Indianapolis: LAC-000156, IA-AC-0036, KY-City of Louisville: 483, LA-F1082, LA-F1914, LA-F1915, ME-LM50017382, MD-107-1626, MA-1355C, MI-3601205773, MN-TS01807, MS-15007958, MO-City of St. Louis: CC354, St. Louis County: 84959, MT-247, NE-14451, NV-68518, City of Las Vegas: 3000002944, NJ-34BF00021800, NM-353366, NY-Licensed by the N.Y.S. Dept. of State UID#12000317691, #12000286451, NC-1622-CSA, OH-53891446, City of Cincinnati: AC86, OK-1048, OR-170997, Pennsylvania Home Improvement Contractor Registration Number: PA022999, RI-3582, SC-BAC5630, SD-1025-7001-ET, TN-1520, TX-B13734, ACR-3492, UT-6422596-6501, VT-ES-2382, VA-115120, WA-602588694/PROTEYH934RS, WV-042433, WI-City of Milwaukee: PAS-0002790, WY-LV-G-21499.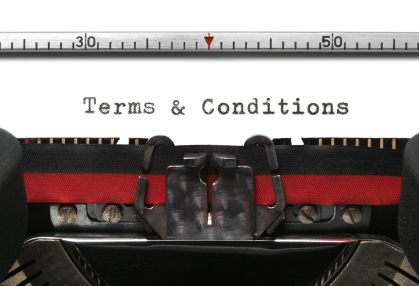 This site is a private business entity that facilitates change of address requests for its users. This site is an independently owned complete change of address site and is not affiliated with the United States Post Office. This site acts as an agent for users wishing to file their address change request with the United States Post Office and many thousands of other organizations. The fee for this service includes your address change, including processing for unlimited address changes for a single name or business within 3 months of your initial order and includes any processing fees charged by the Postal Office for submitting an online change of address request. The fee also covers inclusion in optional junk-mail removal and do-not-call list subscriptions, plus processing of new orders for services such as television, broadband, and telephony services. In addition, the fee covers all processing of change of address notifications for additional organizations such as frequent flier programs, catalogs, magazines, insurance companies, newspapers, broadband, and telephone/cellular companies. This service is provided for a fee to cover postage, handling and processing for notifying the Postal Office and several other organizations of your change of address. This address change service acts only as a facilitator and agent for your address change and will attempt to make every reasonable effort to notify the proper entities of your address change. This change of address service solely relies on the customer's accuracy in providing correct address change information in order to process your change of address properly, This further does not guarantee that the organizations notified (including the Postal Office at will process your address change nor is this service liable in any way for such notification(s) and mail forwarding to be performed by the notified organization. All sales are guaranteed and a no-questions-asked refund is available if you are not satisfied with your order. The accuracy of the information is the responsibility of the user. Using this change of address service also entitles you to receive a free energy conservation e-book, delivered electronically to you, absolutely free of charge.